Ideas For Small Landscaping Areas
Below are some ideas on how to turn your small landscape areas into more eye catching points in your backyard!
1. Create a view- A simple pergola gives this small garden landscaping a grand feel. Arbors and pergolas are classic small landscaping ideas and great ways to frame a view. You can do the same with shrubs, small trees, or even pieces of garden art.
2. Small Social Zones- Instead of having one huge backyard area to put all your guest, create eye popping zones for your guests to go to. Let the zones Capture different aspects of your backyard. Break up open areas of a smallspace so it feels larger. Have different furniture groupings and paths dividing the small backyard landscape into attractive and restful seating nooks.
3. Cozy- You want to feel like paradise outside. A place to relax and get away from your hectic schedule. You want to feel like you aren't at home, but in a place to feel like your escape.
4. Color- Color is a great way to show diversity in your backyard and look very beautiful. Place bold, bright colors in front of where you'll view them. Because they catch your attention first, the rest of the small garden landscape beyond will seem to recede, helping it to feel larger.
5.Perspective Power- Long, straight lines trick you into thinking a small yard or small garden landscape is bigger than it is. To take full advantage of this illusion, slant the far end of the lines toward one another and create a focal point. In this small backyard idea, a fence does the job and is enhanced by repeating rows of flowers and a pergola.
6. Backyard Vacation- The highlight of this small garden landscape is a fire pit with welcoming chairs. Placing the seating spot just off a paved patio, as well as creating a secondary seating spot near the fence, helps the small backyard feel more spacious.
7. Keep Plants Vertical- Horizontal plants take up space and not the good kind. You want vertical plants so your guest's eyes aren't looking at the ground. They will notice the space above too and have the feel of not being trapped in the backyard.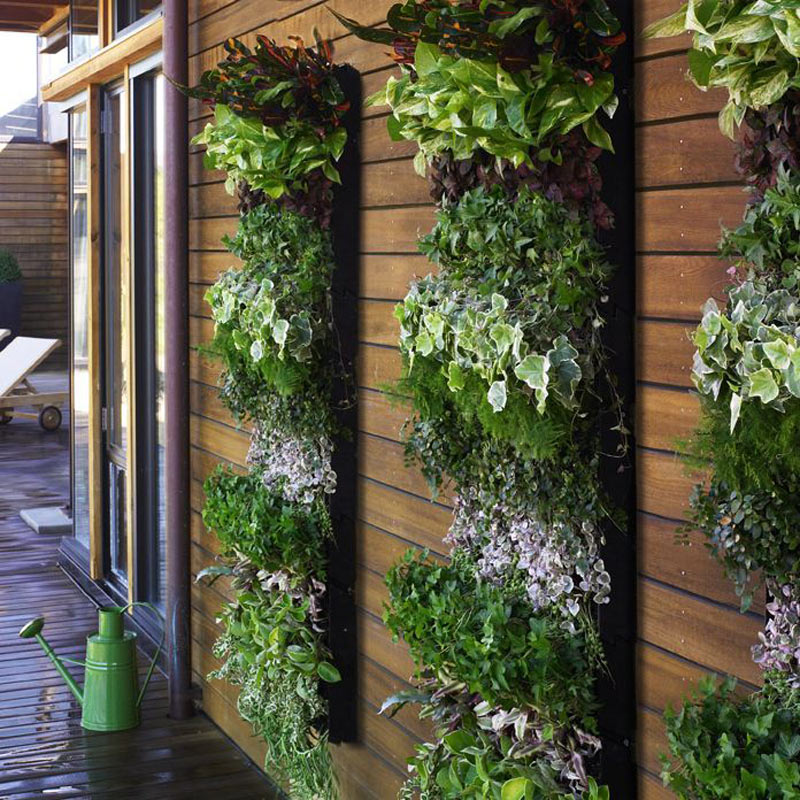 8. Focal Point- A focal point is a great small yard landscaping idea to draw the eye's attention and help outdoor spaces feel tidy. A simple seating area and vertical planter offers a peaceful nook.
9. Raise Planting Areas- You can give your small backyard a sense of height by raising up plantings, even just a foot or two. Try retaining walls or more formal raised beds integrated with other landscape features, such as stairs. You'll help the eye move up and create a pretty visual distraction from the lack of square footage.
10. De-Clutter- Make you sure not overwhelming your guest with too many focal points, plants or tress. Remember you want to make your small spaces to look and feel bigger, apart of your yard.
For more ideas visit #BH&G
Author:
Mario Chavez
Phone:
970-381-8388
Dated:
June 12th 2017
Views:
2,342
About Mario: Welcome to my site! I hope it's a valuable tool for you in your home search, or the sale of your ho...